April Black & White Fine Art Special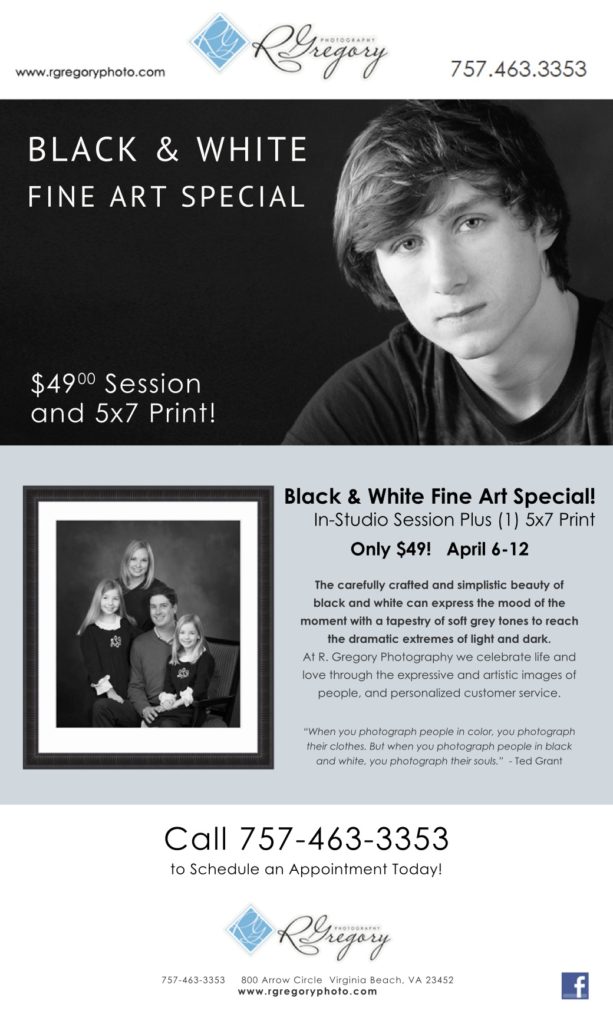 R. Gregory Photography is offering an amazing Black & White Fine Art special in April:  $49 for the session and one 5×7 print!  This in-studio special is only available April 6-12, 2015.  Call 757-463-3353 today to schedule an appointment – spaces will fill up fast.
What is Fine Art Photography?  We believe the carefully crafted and simplistic beauty of black and white can express the mood of the moment with a tapestry of soft grey tones to reach the dramatic extremes of light and dark.
"When you photograph people in color, you photograph their clothes. But when you photograph people in black and white, you photograph their souls." – Ted Grant