R Gregory Photography Testimonials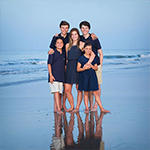 Michelle DiTondo
vacationing from Las Vegas, Nevada
I just wanted to let you know that both Diane and I received the family photos. They are gorgeous! I'm so glad that we did this because I don't know when we would have another opportunity! Your suggestion of the blue shirts was also great! I will be in touch about Christmas cards soon! Thanks so much.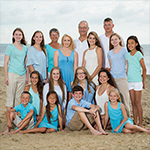 We got our pictures today and they are beautiful! Love the grandkids jumping, wishing I would have gotten a larger size. Fantastic!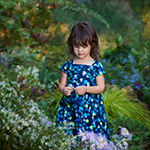 My husband and I have had family photographs taken with Ritchie for the last 2 years. Ritchie is very professional and is particularly skilled at working with young children capturing their natural joy without it appearing superficial or forced.
We have had family pictures taken in Ritchie's studio and at the botanical gardens. We have beautiful photographs from both occasions. Ritchie and her staff go above and beyond to make sure you are pleased with the photographs. We are greatly satisfied with the final results and have a beautiful and vibrant family portrait hanging in our living room as a result of Ritchie's photography skills.
We recommend Ritchie without any reservations and look forward to utilizing her services in upcoming years to continue capturing those special memories.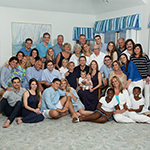 Hi Ritchie,
I received the picture yesterday.
I am THRILLED with it.
I so appreciate all the time and effort you gave to satisfy my wishes.
I couldn't be happier.
I have contacted a framer, as I would like to have it matted before framing.
This is the most wonderful Christmas gift.
Wishing you and yours a Blessed Christmas, and a healthy, happy, peaceful
new year.
Sincerely,
Joanne McClayton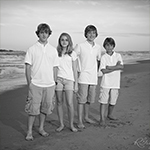 We have enlisted Ritchie Gregory twice for family beach photos. She is technically skilled, personally engaging, and has a wonderful creative eye. Ritchie expertly arranged the setting, poses, and lighting on the beach right in front of our house. We all enjoyed the shoot and were able to have photos taken of different family groupings, as well as various candid and active shots. The resulting photographs are beautiful and we will treasure them forever!
-Andi & Rick Elliott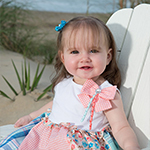 Sharon Brace
vacationing at Virginia Beach
We just had our family pictures done with Richie on beach and she is fabulous! Photos were beautiful! She is so wonderful to work with especially if you are traveling from out of town! Wonderful from start to
Finish ! Highly recommend!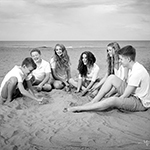 We love them! We have the pictures all over our home.
-Cindy Buckley